Stirling Community
Early Learning Centre
Stirling Community Early Learning Centre
Stirling Community Early Learning Centre was first established in 1979 and was proudly built after the local community lobbied for a grant for the very first childcare in the hills. Stirling Community Early Learning Centre is a community based, not-for-profit child care centre. We offer a positive, nurturing and stimulating environment to foster the development of the children in our care. We provide care to children aged from six weeks to five years and are committed to building partnerships with parents to ensure families feel respected andsupported.
Our centre is managed by a committee of staff and parents
Our educators are experienced, enthusiastic and dedicated professionals who make caring and educating your children their priority.
It is located at the corner of Pine Street and Milan Terrace in Stirling, in the beautiful Adelaide Hills, with spacious, attractive grounds.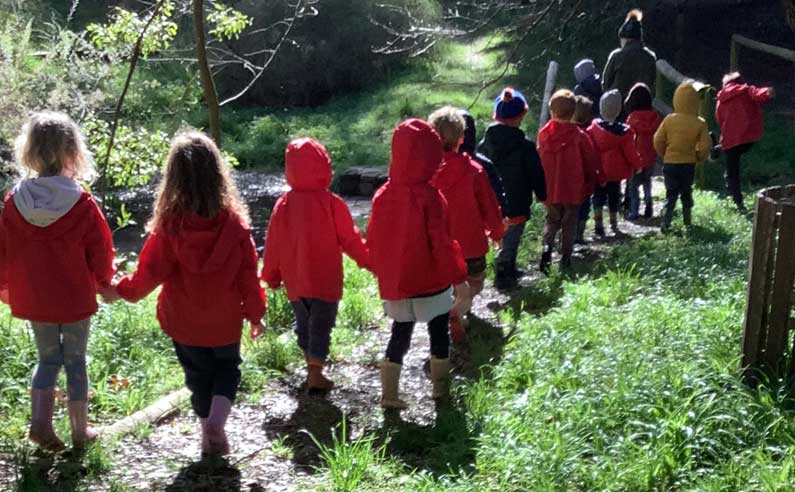 Early childhood education
Since 1979 Stirling Community Early Learning Centre has built a reputation for being a provider of high quality, innovative and relationship-focused early childhood education through long day care and kindergarten programs for children from birth to school age. We strive to exceed the National Quality Standard for early childhood education in Australia by providing exceptional care in a natural, play-based learning environment with long-term benefits for young children.
We are committed to continuously improving the quality of the service we offer children and their families, recognising our role in their learning and development that is imperative in the critical early years of a child's life.
We offer
Full-time care for children aged from six weeks to five years
Play-based learning programs based on the Early Years Learning Framework
Infants, toddler, pre-kindy and kindergarten rooms.
Healthy meals and snacks prepared daily. (see current menu on Parents Page)
A parent-run management committee
Off-street parking
We are
A SunSmart centre
An Asthma Friendly Centre
Fees
Please contact the Centre for information about our fees or see Parents Page
Open hours
Open from 7.15am to 6.15pm Monday to Friday
It is closed on public holidays and for approximately a week between Christmas and New Year.
Full day sessions are only available.
7.15 am to 6.15pm
Address: 39 Pine Street, Stirling SA 5152